Don Jon "Movie Review"
Porn Addiction in the Movies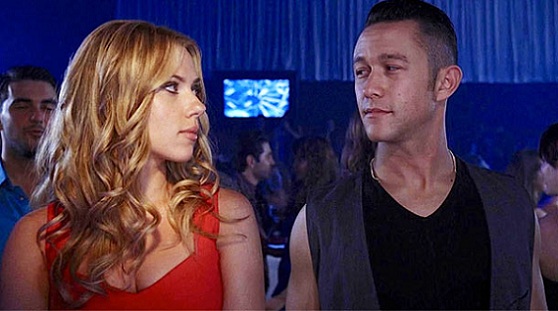 "Don Jon's Addiction" is the directorial debut by Joseph Gordon-Levitt, and this daring comedy pairs a rather serious problem with comedy, resulting in a likable film that is relevant to today's technology based society.
Jon Martello (Joseph Gordon-Levitt) is just your average person; handsome, strong, and old fashioned. His friends have dubbed him Don Jon due to his amazing ability to land a different "10" woman every weekend, but those women just cannot compare to the satisfaction he gets while spending his alone time in front of his computer, where he finds complete bliss watching internet porn.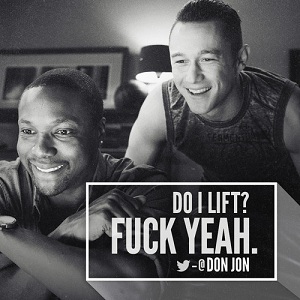 Don Jon spends so much time at his computer (up to 10 times a day!), that he is no longer thrilled by the real women he lands every weekend. His life is filled with objectification, including his hot physique, his boys, his neat as a pin apartment, and his beloved classic car, but he is ready to find that one woman he can settle down with for the rest of his life. When he meets Barbara (Scarlett Johansson) at the club, he finds his fantasy woman, complete with a look that rivals Jessica Rabbit in the flesh.
Don Jon appreciates sex, but finds that there is nothing more satisfying than internet pornography. Unfortunately, Barbara is set on having a full on courtship, complete with the prerequisite romantic outings to the movies and dinner on the town. When Jon goes through with the courtship and breaks Barbara down so that she agrees to sleep with him, he almost loses her when she catches him finishing up at his computer after their lovemaking. During the film, there is another leading lady thrown in (Julianne Moore), but the story line goes anywhere but where we would think it would go.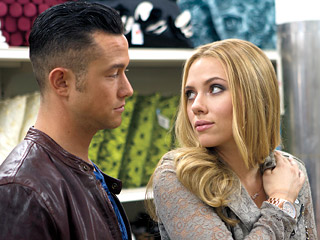 Don Jon features a lead character who could be straight from "Jersey Shore" - a splitting image of Mike the Situation, with the added twist of a devout Catholic who just does not get why his "problem" is that big of a deal. The story follows him through his routines that include dinner with mom and pop, sex, porn, and church, all while including the ever problematic porn addiction. For Don, Sunday confession offers the absolution he needs each week for his carnal misdeeds, and in true meathead form, he recites his prayers for penance while hitting the gym.
Even though the film is focused on a rather sordid issue, it Gordon-Levitt manages to keep the film honest, without resorting to the gloom and doom we have seen in other recent films. He also manages to add just a bit more drama by throwing a second girl into the mix, creating enough drama to offset the rather off color quality of the subject matter. The foul mouthed character carries a certain Jersey charm, complete with the prerequisite wife beater and gunked up hair to round out the stereotype.
Most directors would find it difficult to incorporate the steamy smut footage and semen stained tissues into a palatable story line, but Gordon-Levitt does a great job. "Don Jon's Addiction" combines the stereotypical Jersey guy with all his idiosyncrasies with memorable characters that hold the film together. This film allows viewers to watch how to people can come together to break out of their shells, and settle down in spite of the lead character's obsession.
Gordon-Levitt could have created his debut movie without all the porn shown throughout, and it would have actually been a pretty good film on its own. However, the addition of the porn, which is fast becoming the norm for many people in society today, helps him create an engaging romantic comedy that is full of surprises. The in your face manner in which this comedy approaches the self-centered guy syndrome is quite refreshing. This same style manages to sneak in a few moments that give the perfect view of how old-fashioned insights can be combined with modern day issues to break through even the toughest exteriors, helping the guys to learn some respect for their women.
The affection shown for each character, along with the openly stereotypical character images blends nicely with the film's visual style that incorporates objectifying angles that fit with the feel of the film. The film cuts just enough out of the porn scenes to avoid anything higher than an R rating, but does include some nudity, graphic sexual dialogue and material, some drug use, and strong language.
Cast
This film features a great cast that works well together, and combine to really make the storyline come alive.

Crew

Joseph Gordon-Levitt - Director, Screenwriter
Ram Bergman - Producer
Nicolas Chartier - Executive Producer
Lauren Zuckerman - Editor
Meghan Rogers - Production Designer
Nathan Johnson - Composer
Thomas Kloss - Cinematographer
Watch the Trailer